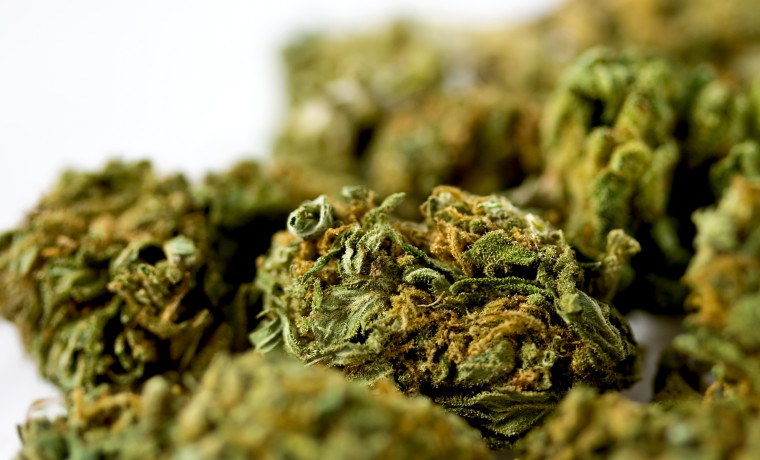 New smokers are awesome. We love you guys.
You're excited that weed is now legal in Washington, and you're interested in trying it—maybe for the first time, or after a long break. 
But in this new legal-weed world, where do you start?
First up, you are not alone. We talk to tons of curious first-time smokers each week. 
For your first time (or first time in a while) we recommend you try a gentle, relaxing strain. Look for a strain with low THC (the psychoactive element in marijuana—fun, but can be intense.) Instead, look for strains higher in CBD, a non-psychoactive compound that makes you feel relaxed, blissful, and creative. 
Ask your friendly pot retailer about these beginner-friendly strains:
Named after a prominent marijuana activist, Jack Herer is a spicy, pine-scented cannabis strain that is popular among many medicinal marijuana patients.
It is made from a combination of Haze, Shiva Skunk, and Northern Lights #5, so there are actually many variations of Jack Herer due to its rich genetic background. Each variation gives slightly different effects, although they all generally make you feel blissful, creative, and clear-headed.
It is recognized as a medical-grade strain by many Dutch pharmacies because it can help relieve stress, depression, and pain.
Harlequin

Harlequin is three parts CBD and only one part THC, which makes it very effective in treating pain and anxiety among medicinal marijuana patients. Made from a combination of Colombian Gold, Thai, and Swiss Sativa, Harlequin comes in a wide range of flavors from sweet mango to earthy musk.
Users usually won't get high with this cannabis strain, thus making it the perfect choice for those who want to feel relaxed without the need for intoxication.
Blue Dream is one of our most popular strains, for beginners and veterans alike.
It provides euphoric relaxation with gentle cerebral invigoration. You'll feel calm but not sleepy, and may find yourself reaching for pen and paper to jot down some great ideas: BD is known for enhancing creativity.
You should know that BD is higher in THC than our other recommendations—you'll definitely feel more "high" than with Jack Herer or Harlequin. But we think its "calming creativity" experience is the perfect introduction to THC.
Made from a combination of Blueberry indica and sativa Haze, Blue Dream is also popular with marijuana patients, since it helps treat pain, nausea, and depression.
Remember… It's All Good
Smoking cannabis for the first time might seem like a scary experience, but there's really nothing to worry about. Our staff are weed experts, and our high-quality product comes from certified, safe and reliable Washington growers.
So put your worries aside—we don't just supply you with weed, we make sure you get the experience that you're aiming for.